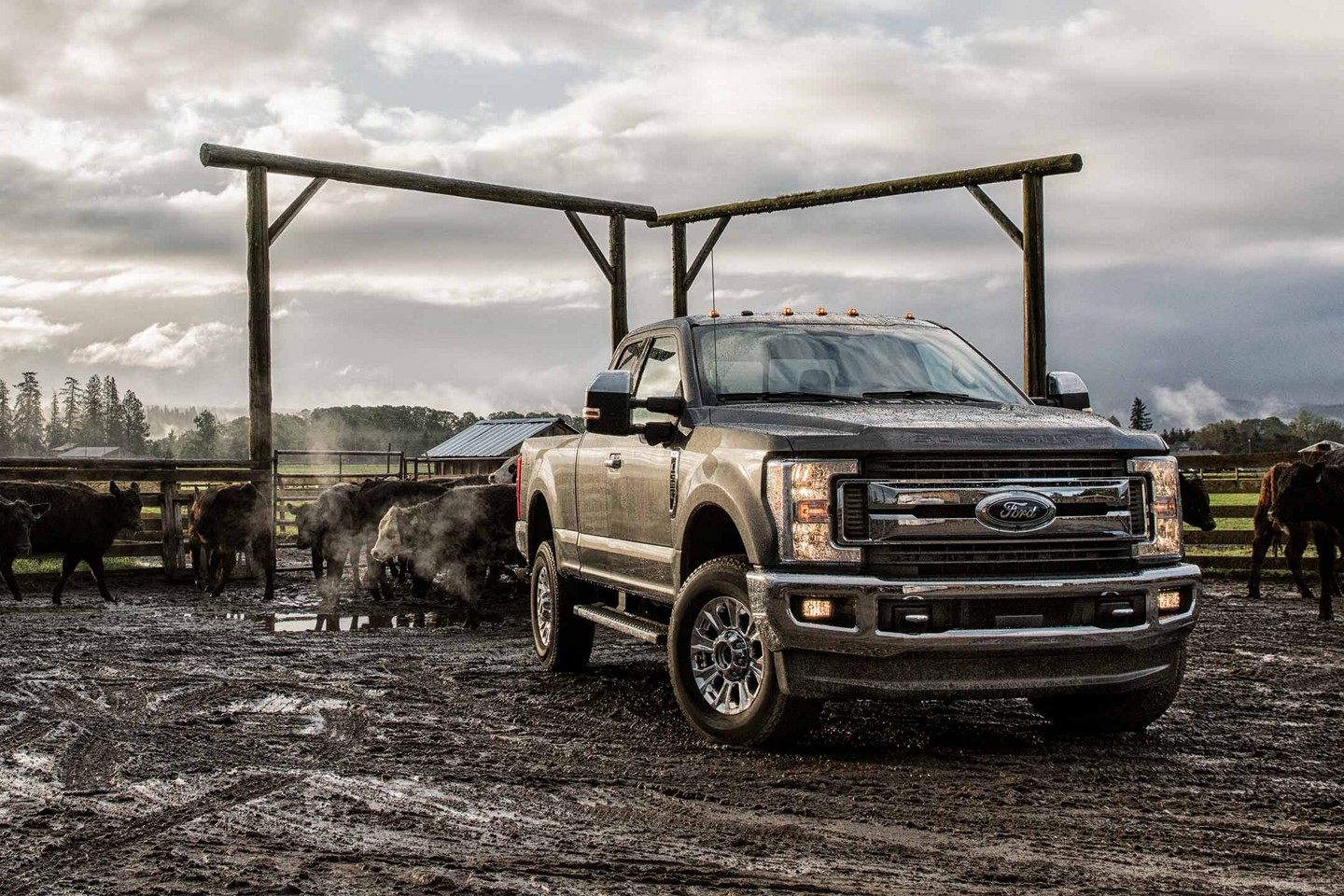 Are you ready for the all-new 4th Generation Ford F-250 Super Duty? This new version of the famed series has all new composite materials that trim hundreds of pounds off the body of the truck, while at the same time boosting engine power and torque.
At Hiller Ford, we've got the best new trucks in the Franklin, WI market. We can satisfy your driving needs with the abundant vehicles in our inventory.
2019 Ford F-250 Super Duty Details
The 2019 "Fourth Generation" is the first totally new design of the Ford F-250 Super Duty line since 1999. Shaving almost 700 lbs from the body, the new 4th gens have a 95% high-strength steel alloy frame and a body made of a brand new military-grade aluminum alloy. It's powered by a diesel V8 engine.
Ford utilized much of this weight savings by installing high-strength chassis components and improved the drivetrain with fortified drive shafts, brakes, axles and the 4WD transfer case.
At our Franklin, WI Ford dealership we have a capable staff ready to help you find a vehicle that makes you happy.
2019 Ford F-250 Super Duty Safety and Special Features
The Ford F-250 Super Duty comes standard with the AdvanceTrac Roll Stability Control feature, as well as trailer sway control. Both of these advanced features use an electronic gyroscope to keep you on the road. This is more than an anti-lock braking system. The Ford F-250 can apply advanced braking and engine control in a roll situation. You can feel secure when you're behind the wheel of a Ford F-250.
In addition, this model comes standard with Quad Dual-Beam Halogen headlamps that can be turned on for four-way lighting that is brighter and clearer than on any other Ford truck in the past. Visibility is one of the keys to a safe and scenic ride.
Entertainment options abound. This truck has multiple USB inputs and Bluetooth® connectivity. A new Ford might be just the vehicle you need.
Buying a 2019 Ford F-250 Super Duty
When you're ready to buy a new car, SUV, or truck, it's time to see us at Hiller Ford, the Ford dealership near me. We're conveniently located at 6455 S. 108th St.