Hiller Ford Inc. Collision Center
Having a collision is bad enough. The repair process shouldn't add to the pain. That's why we at Hiller Ford Inc. have put together the information on this page as well as comprehensive Collision Guide that you can download by
clicking here
. We hope it helps to make the entire collision and repair experience less stressful.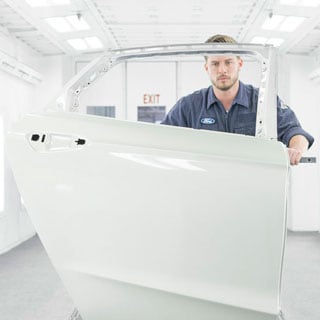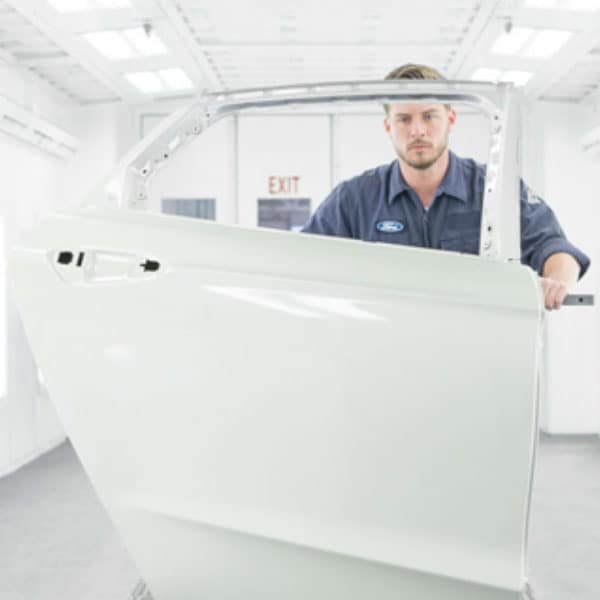 Your Rights:
You have the right to choose the collision center that repairs your vehicle. The insurance company can't force you to go to a collision center of their choosing.
You have the right to choose the type of parts that are used in the repair process.
You don't have to release your vehicle to the collision center to begin the repair process before you're ready.
Make sure to review the completed estimate before the repairs begin. It will list the work to be done and the parts that will be used in the repair.
Why you should choose Original Ford Parts when you are in an accident.
Because insurers want to keep repair costs down, they'll often specify the use of aftermarket, remanufactured, or even salvaged parts. This could, of course, lead to parts that don't have the same fit, finish, quality and durability of Original Ford Parts.
Ford Original Parts are designed and manufactured specifically for your Ford, so you can be sure they will fit precisely and provide long-lasting performance. In addition, to ensure optimal safety and performance in today's advanced driver-assist systems that all parts work together as a system.
Hiller Ford Offers Collision Repair You Can Count On
If you're vehicle has been in an accident, you probably have enough on your plate as it is. Fortunately, our body shop team is here to ensure you have one less thing to worry about. Not only can we get you back on the road quickly and safely, we work closely with insurance companies to help save you both time and money.
What Can We Do for Your Vehicle at Hiller Ford?
Whether you had a fender bender or discovered a few mystery scratches, our team is prepared to get the job done for your F-150, Escape, Explorer, Bronco Sport or Ranger. We understand that a collision never happens at a good time, and obtaining timely repairs is essential to your life in Wisconsin. Our team at Hiller Ford is prepared to do what we can to get your bodywork taken care of fast so you can get back on the road.
Schedule Collision Repair in Franklin Wisconsin
Get the ball rolling on collision repairs and put your mind at ease by getting in contact with Hiller Ford today. Give us a call to schedule an appointment, or if you simply have any questions about the repair process. It will be our pleasure to assist you.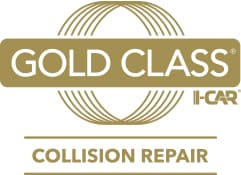 Hiller Ford is proud to be a Gold Class ® collision repair business. The Gold Class recognition indicates that our technicians are trained in the proper repair techniques and procedures that contribute to the complete and safe repair of your vehicle. As a Gold Class shop, we require each of our technicians involved in collision repair to take ongoing training every year. This includes classes on new vehicle technologies and the latest repair techniques. Hiller Ford is among only 15 percent of collision repair businesses to achieve Gold Class status, whereas shops that are not Gold Class may train minimally or not at all. Gold Class shops are trained on how to fix your vehicle right; on what can be repaired and what needs to be replaced, and on how to see hidden damage you may not see. Two out of three people find a repair shop by talking to friends or relatives. Don't take chances. Refer your friends and family to Hiller Ford and let our trained repair professionals take care of them today!  

Contact Hiller Ford Inc. Collision Center
* Indicates a required field