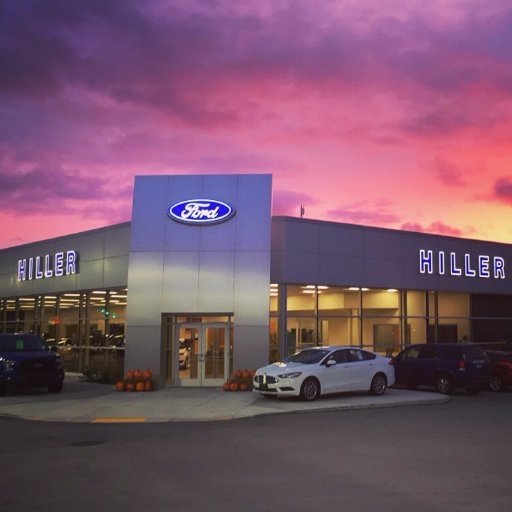 Buying a new car can be stressful. At Hiller Ford, we're committed to making the process more enjoyable, and that includes answering any auto-related questions you may have.
Whether you're wondering about buying a new our used Ford vehicle, have questions about Ford financing, or want to know more about maintenance or repairs, see the FAQs below for the answers you need. If you'd like to speak to a member of our team, give us a call at (414) 425-1000.
Cars
Q: Do I need to take a test drive?
A: We recommend all our customers take a test drive before they buy. A test drive allows you to get a feel for a vehicle before you buy it - how to adjust the seat and steering wheel, how to work the entertainment display, and more. You may see one vehicle you love on paper, but fall in love with another model once you get behind the wheel.
Q: What's the difference between a used or a certified pre-owned?
A certified pre-owned vehicle has been thoroughly tested by expert mechanics and comes with a verified Carfax history report. Buying a CPO or a used vehicle is a great way to stay within your budget while getting a reliable vehicle to drive for years to come!
Service & Parts
Q: Is car maintenance important?
Short answer: Yes. If you don't take care of your vehicle, it can cost you more down the road and even put you and your passengers at risk. Regular oil changes, tire rotations, and wheel alignments help you get the most out of your vehicle and prolong its life.
Q: How often do I need an oil change?
Most experts recommend that change your oil every three months or 3,000-5,000 miles. Putting off oil changes can allow your engine to overheat and its parts to corrode, so come in to our Ford service center near Milwaukee, WI for your next oil change.
Finance
Q: Can I buy a car if I have bad credit?
Our finance team works with a diverse group of lenders. We can help you find an option that works for your situation whether no matter what your credit score is. You may need to have a higher down payment or pay more in interest depending on your credit.
Q: Should I lease or buy a vehicle?
This depends. Leasing is attractive to many customers because you will get a brand new model and only commit to paying for it for a few years. Monthly lease payments are also often cheaper than new car payments. However, when you buy a vehicle you are investing money in your own assets, can sell the car whenever you want, and don't have to worry about mileage restrictions and other rules that come with leasing.
General
Q: What are Your Hours?
We're open six days a week. Monday through Thursday, we're open 9:00 a.m. to 9:00 p.m. On Friday and Saturday, we open at 9:00 a.m. and close at 8:00 p.m. and 5:00 p.m., respectively.
Q: How long have you been in business?
Ken Hiller opened Hiller Ford (then known as Hales Corners Motors) on May 1, 1954. For the past 59 years, we have been serving the Franklin, WI area and providing award-winning customer service in all things automotive. Come by and experience our friendly neighborhood Ford dealership for yourself! We're located at 6455 S. 108th St. Franklin, WI.